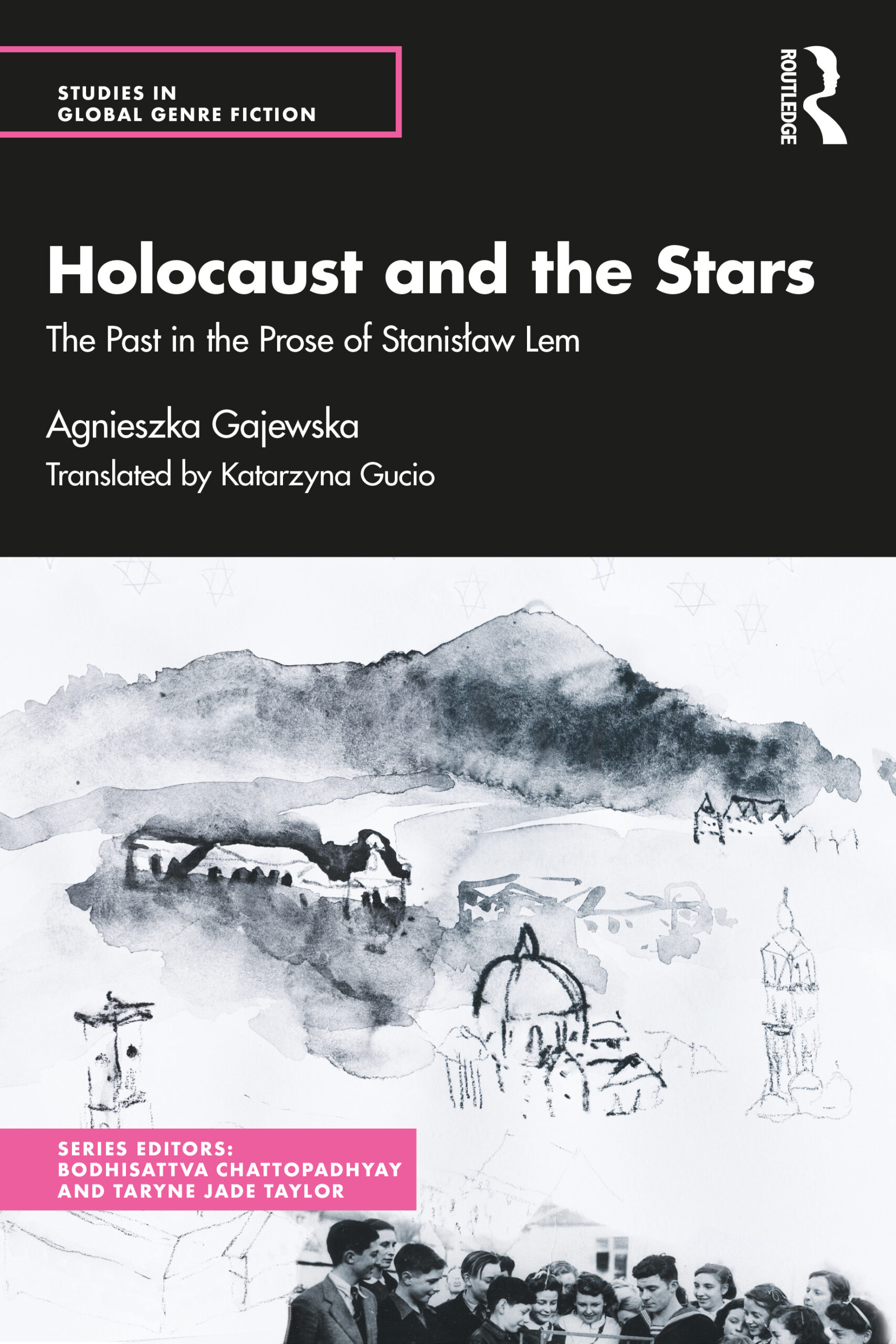 Holocaust and the Stars
Past in the Prose of Stanis
ław Lem
Agnieszka Gajewska
Translated by Katarzyna Gucio
This book is a groundbreaking study of one of the greatest science fiction writers, the Polish master, Stanisław Lem. It offers a new direction in research on his oeuvre and corrects several errors commonly appearing in his biographies. The author painstakingly recreates the context of Lem's early life and his traumatic experiences during the Second World War due to his Jewish background, and then traces these through original and brilliant readings of his fiction and non-fiction. She considers language, worldbuilding, themes, motifs, characterization, as well as many buried allusions to the holocaust in Lem's published and archival work and uses these fragments to capture a different side of Lem than previously known. The book discusses various issues concerning the writer's life, such as his upbringing in a Jewish, Zionist-minded family, extensive relations between the Lem family and the elite of Lviv at that time, details of the Lem family killed during the German occupation, as well as attempts to reconstruct what happened to Lem's parents and to the writer himself after escaping the ghetto.
Part of the Studies in Global Genre Fiction series, this English translation of the Polish original, which has already been considered a milestone in Lem studies, brings a fresh perspective on the writer and his work. It will be an important intervention for scholars and researchers of Jewish studies, holocaust literature, science fiction studies, English literature, world war studies, minority studies, popular culture, history and cultural studies.
It turns out that there are very many traces of the Holocaust in Lem's fiction, so many that even diligent readers of his works may be surprised that they missed them… But Gajewska's book is not limited to persistent tracking of these traces, it is also a fascinating story about Lviv and the assimilated Jews in the Borderlands, a story which busts the existing myths… [W]e have Lviv preserved in Lem's memories, filtered through his writer's imagination, inserted in his books in surprising ways and decrypted in the very interesting publication by Gajewska, worth recommending not only to the masses of Lem's readers, but also to people interested in the subject of the Borderlands, the Jewish fate, and Polish history.
Patrycja Pustkowiak, Aspen Review
In this context, Gajewska concludes, Lem's experiments with literary genres and poetics, his transformations of well-known narrative schemes, or his framing of philosophical deliberations as grotesque forms, enable him to get out of this deadlock of silence in the face of the crisis of ethics and the end of man. This seems like an apt and important conclusion. It not only allows us to better understand the importance of Lem's work today, but it also positions Polish literature against a wider background of international post-war literature.
Mikołaj Gliński, Culture.pl
Author + Translator
Agnieszka Gajewska is Professor at the Faculty of Polish and Classical Philology at Adam Mickiewicz University in Poznań. She is the author of Zagłada i gwiazdy. Przeszłość w prozie Stanisława Lema [The Holocaust and the Stars: The Past in the Prose of Stanisław Lem], Poznań, Wydawnictwo Naukowe UAM 2016, for which she received the postdoctoral title of doktor habilitowany. In her earlier research work, she focused on feminist criticism (the monograph Hasło: feminizm, 2008), minority discourses (she edited an anthology of Polish translations: Teorie wywrotowe 2013), political prisoners (various articles). She is currently working on a biography of Stanisław Lem. She is the director of the Interdisciplinary Centre for Gender and Identity Studies at Adam Mickiewicz University.
Katarzyna Gucio is an experienced and highly accomplished translator of Polish and English. Her credits include literature (for her Polish translation of The Tattoist of Auschwitz by H. Morris she received the Best Foreign Book of the Year Award), monographs and other scholarly works (including English editions of books by award-winning scholars, such as Wire-Bound State. The Lodz Ghetto by A. Sitarek or British Diplomacy and the Concept of the Eastern Pact by D. Jeziorny, or Kantor. A Monograph by Dominika  Łarionow, to be released in 2020). She has completed numerous translation projects in collaboration with most major art institutions and museums in Poland and continues to work with them on a regular basis. Since 2013, she has been part of a team (and as of this year – the chief translator) tasked with translating the enormous collection of documents saved from the Warsaw Ghetto (the so-called Ringelblum Archive) into English. She also translates poetry – a collection of poems by W.B. Yeats will come out in April 2020.
Table of Contents
Introduction 
1. Lem(Berg) Land
2. The Split
3. Holocaust in Space  
Conclusion